California Corporations & Limited Liability Companies
Protect Yourself: A California corporation can shield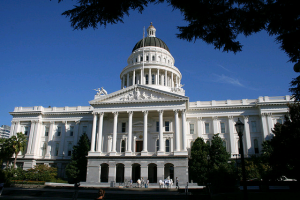 the business owner (shareholders) personal assets from the debts, liabilities and obligations of the corporation. Asset protection is one of the primary benefits to having a California Corporation. Many do not realize that the law allows creditors to "pierce the corporate veil" of improperly maintained corporations, which allows creditors to attach owner's personal assets (bank account, investments and home) to satisfy corporate liabilities. It is very important to incorporate and to adhere to all corporate formalities.
Business Transactions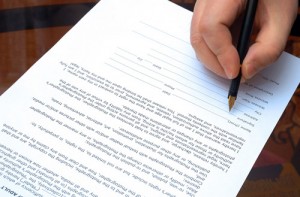 Contract Preparation: A clear and readable contract protects business relationships by defining each party's legal obligations. A contract is a legally binding agreement between two or more parties to do a legal act. People enter into contracts for many reasons. There are several factors to consider in order to determine whether a contract has been made and whether the terms are enforceable. If there has been a breach of the contract, there is a question of whether a party has incurred damages.
Contract Review: Although some contracts seem straightforward, this is not always the case. Some provisions in contracts require legal expertise to determine whether they are enforceable in California Courts.
Intellectual Property (IP): Protect your ideas, we have working relationships with the best IP attorneys in the San Francisco Bay Area.
California Partnership
Partnership Agreements: A well written partnership agreement is essential to maintain a long-term productive business venture. It is very important to have all essential terms in writing before conducting business. Well defined terms put each party on notice regarding their duties and responsibilities. The most essential element is to have the profit sharing agreement in writing before any profits are realized.
California Labor Law
Employment Contracts: Avoid employment related lawsuits, by having well prepared employee agreements. It is essential to have binding employment contracts, offer letters, nondisclosure and proprietary rights agreements, employee manuals and policies, termination letters and severance pay agreements. In the event that a conflict does arise it will be necessary to have a trained attorney negotiate the settlement claim. By formulating and implementing comprehensive employee policies and procedures on hiring it will minimize your exposure to liability.
Binding Business Contracts:
Building Trust: For contractors and sub-contractors we ensure the terms of the contract meet California's stringent requirements, but also provide for a fair means to ensure timely payments, and provisions to ensure adherence to the completion date. We review the contract presented, and typically will add provisions clarifying the scope of the work, and complete a comprehensive review of the contract to ensure the terms are in the best interest of our clients.
Land Use: Project requirements are directly related to zoning ordinances, and environmental issues. We can perform a comprehensive legal feasibility analysis.
Power Purchase Agreements (PPAs): PPAs are legal instruments between power producers (the seller) and power distributors (the buyer), used to finance and sell energy futures to investors. There are a variety of applications for PPAs and there are also different sources of energy, the most common being solar and wind. The terms of the agreement will include: financing, date the project will begin construction, when the project will begin commercial operation, maintenance, and a duration (typically 20-30 years). Generally the electricity is metered to provide both parties with an accurate accounting of electricity generated and bought. The rates for a PPA are between (.10-.20 per kWh). A PPA gives the provider a long term investment with a return on investment from between five and ten year. The purchasers incentive is to receive clean energy at below market rate. These contracts are great economic instruments that have been facilitating the push forward for clean green energy.
Start-up and Tech Law:
Internet Marketing
Privacy Policies
Website Terms & Conditions
Venture Capital Funding Documents (Convertible Notes)
Private Stock Purchases
Commercial and Residential Lease Evictions
Commercial Civil Litigation
California Energy Policy




->